career at inu:it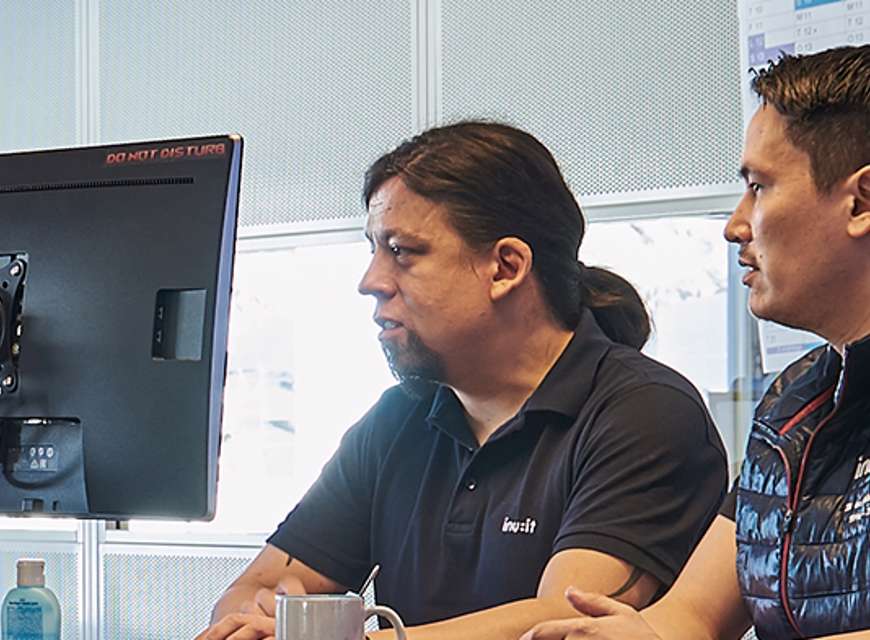 jobs available 
There are currently no available job openings.
about the company
inu:it a/s is an IT company focused on IT infrastructure. The company was established in Greenland in 1996, and today has more than 50 employees spread across Thisted, Nuuk, Ilulissat, Sisimiut and Qaqortoq. In Greenland, inu: it a / s is the largest private IT company, which stands out as a solid and professional IT supplier to both the Greenlandic business community and the public institutions and companies. In Denmark, Inu: IT is located in North Jutland and focuses on the company's core area - IT infrastructure for business customers.
cooperation
inu:it has branches in both Denmark and Greenland, and we work closely together across national borders and time zones. It provides ample opportunities for both sparring and skills development.
education
We constantly focus on ongoing training and certification of our employees, and we make educational plans for everyone.
community
As an employee of inu:it, you are part of one large family. We work hard, have fun and enjoy ourselves together - during breaks, at joint events and in leisure.